Annual Events Hosted and Sponsored by the Westmont PTSA
The PTSA sponsors and hosts multiple events every year
A big part of what we do is sponsor and host events to support our students, teachers and staff. We need volunteers to help these events happen. These volunteer opportunities are the best of both worlds: 1. short-term time commitments, and 2. are great ways to get involved and meet other Westmont families.
As events are planned, you will find sign-up links on this page. Please check back often!
General Meeting Tuesday Nights, 7pm
(via Zoom)
2022-2023 Schedule:       
To see the meeting agenda, click HERE
To attend, register by clicking the specific date above.
Upcoming Events:
Freshman Orientation
Fall 2022 Testing Snacks
Fall Fest/Renaissance Lunch
College Fair
Campus Beautification Event, Saturday, 9/17
District-wide College Fair, 9/19
Homecoming Coat Check
Holiday Teacher & Staff Appreciation
Speaker Series: Oct 11th, College & Career Center
Dances: BTS, HOCO and Prom
Spring 2023 Teacher and Staff Breakfast
Career Fair
Senior Awards Refreshments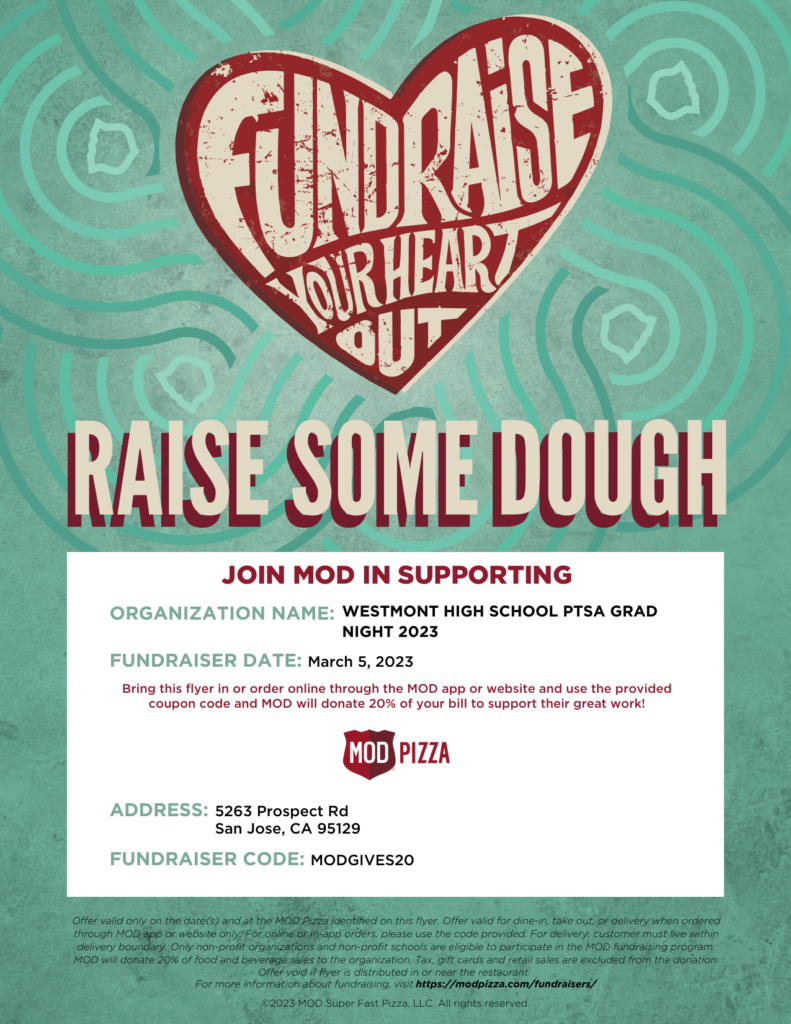 UPCOMING EVENTS
April – Food Truck at Westmont
May – Mendocino Farms
Stay in Touch — Stay Informed
Sign up for the Westmont PTSA Newsletter!
Each month you will receive information about upcoming PTSA meetings, what the PTSA is sponsoring,
school and community events, and volunteer opportunities. This is your PTSA and we can't do it without you!