---
Grad Night is an all-night drug and alcohol-free celebration for our graduates on the night of graduation. We need volunteers to help coordinate this "right-of-passage" event. From scheduling dine-in fundraisers, coordinating party gifts, or being part of the "flocking fundraiser," there many facets to this event where you can help.
This year's Grad Night will be on Luxe Cruises, San Francisco
Thursday, June 1, 2023, 9pm – 2am
Graduates are taken by bus to the Alameda Marina for a fun night of Dancing, Food, Drinks, Casino Night and more!
Planning and coordination has already started for this event. Please consider volunteering and make this a memorable event for our graduating Seniors.
Monika Gustafson and Andi Szymanowski
Grad Night Committee Chairs [email protected]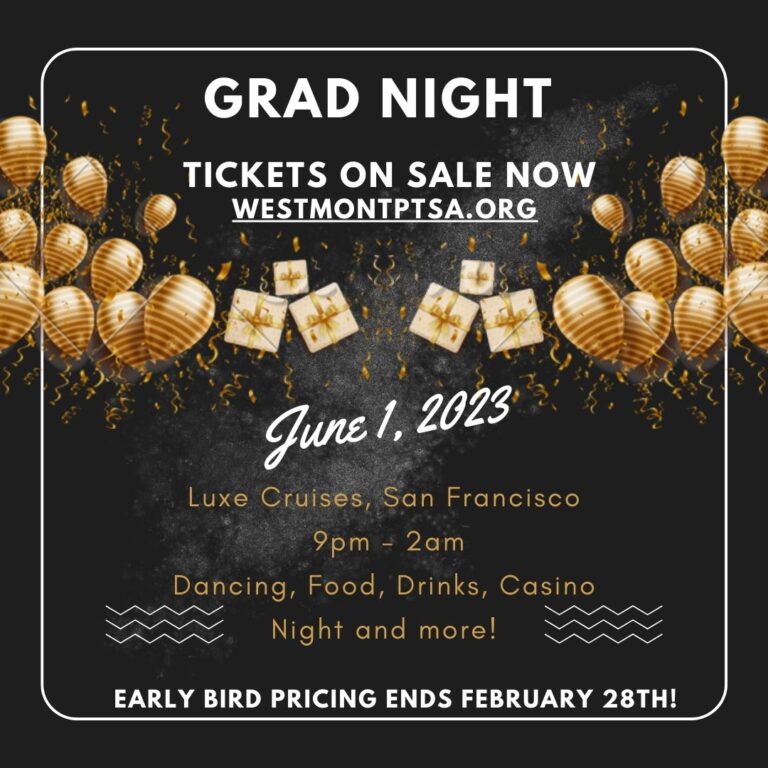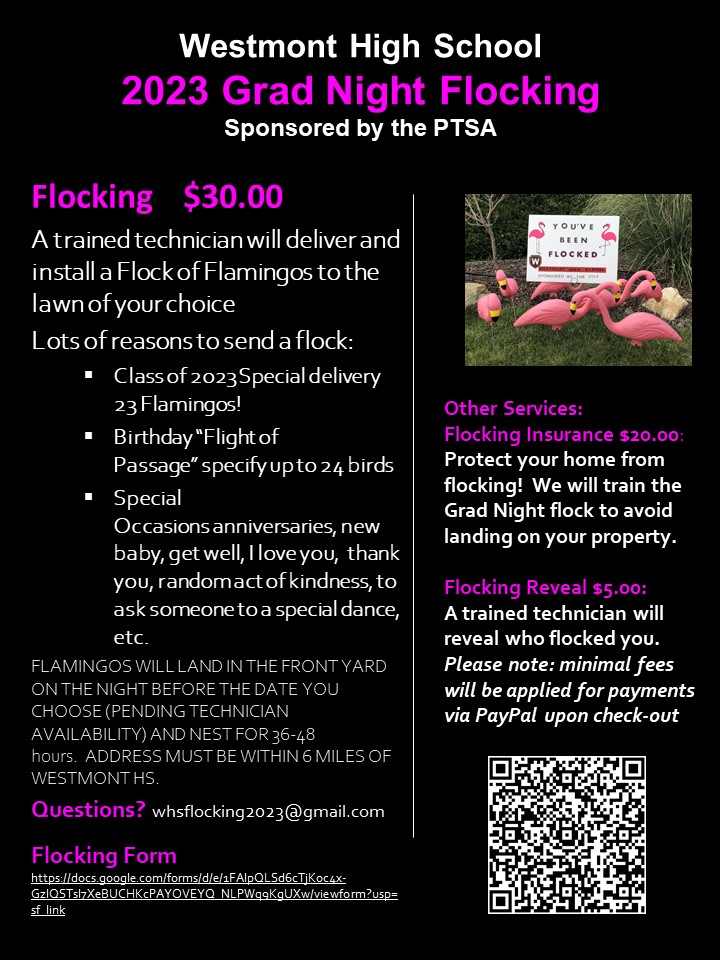 GRAD NIGHT  CHAPERONES
Grad Night needs YOUR help!
Want to support the graduating Class of 2023? The Grad Night committee is looking for non-senior parents to chaperone the Grad Night 2023 on June 1st. Invite your friends to chaperone with you, the more the merrier! If you're interested, email a Grad Night Committee today.
Stay in Touch — Stay Informed
Sign up for the Westmont PTSA Newsletter!
Each month you will receive information about upcoming PTSA meetings, what the PTSA is sponsoring,
school and community events, and volunteer opportunities. This is your PTSA and we can't do it without you!